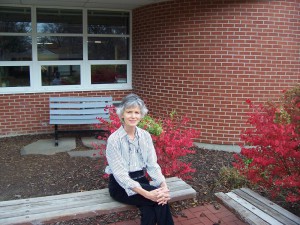 I was born in Tulsa, Oklahoma, where my father was a test pilot during WW II. After the war was over we moved back to San Antonio, Texas, where my parents were from. When I was in fourth grade and my brother in third, we moved to Bartlesville, OK, where my father became a wildcatter in the oil business. My brother and I climbed to the tops of rocky mounds left when a slush pond was dug and tossed rocks into the murky liquid below. We put medals into the drilling bit for good luck and measured oil in the holding tanks with large measuring sticks several yards long.
After a while our family with two young sisters in tow moved back to San Antonio.
After receiving a BA from St. Mary's University in San Antonio, I worked in the library field and then moved with my husband to the East Coast where we lived for the next seven years. Two and one-half of those years were spent on Nantucket Island.
I later became a substitute teacher and was mesmerized by the books full of beautiful illustrations I had the opportunity to read to the younger children.
After a while I decided to try my hand at writing for children and wrote a chapter book called The Nantucket Lightship Basket Mystery, which is set on Nantucket.
I enjoyed writing this book because it was like going back to Nantucket for a vacation!
You can purchase The Nantucket Lightship Basket Mystery in paperback or e-book form on this website and I hope you will let me know if you enjoy reading it if you do!